Does QuickTime rule the roost for playing media files on Macs? There are other options, which we'll explore in this guide to the best multimedia player for Mac.
Are you a Mac user getting tired of QuickTime player, iTunes, and all the issues that come with your default media players? You're not alone, and you don't have to suffer any longer. You have choices.
There are a lot of different opinions on the best multimedia player for Mac, which makes it hard to pick the best one for you. If you need a little help finding the right direction, read on and narrow down those options.
VLC Player
If you want something free and versatile, VLC Player has you covered. It's a free alternative to both QuickTime and iTunes, allowing you to play all the audio and video files you desire in a lightweight and easy to navigate package. It even has some features you wouldn't expect, like the ability to make playlists, play Blu-rays, and host web-based streaming videos free of ads.
VLC Player accepts pretty much every filetype. On the video end, it accepts MPEG-4, DivX, XviD, WMV, and more. It'll also take all types of audio files, including MPEG-3 and 4, FLAC, AC3, and Real Audio.
The player accepts subtitle files for those who need them, as well as closed captions. It does all the without any ads, user tracking "features", or spyware, making it a pretty hard choice to argue against.
If you haven't tried VLC, you've got nothing to lose. If that's still a little too "mainstream" for you, though, you've got plenty of options like the ones listed here: https://setapp.com/how-to/the-best-alternatives-to-vlc-media-player-for-mac
Plex
What VLC doesn't have is a way to view all your media in a nice library-like fashion, similar to the way iTunes does. If you're looking for a way to view all your media in one place, then you might want to look towards Plex.
Plex is a free media player with a paid premium option at $4.99 per month. It plays and stores audio, video, and image files, and allows you to stream all of this from your computer to your other devices, like a phone or a gaming console. It also allows you to source in movie posters, album covers, years of release, and all the information that goes along with that to represent your library in the most honest and enjoyable way possible.
You can use the software to store and play your local files for free. The premium version includes other features, like TIDAL integration, live TV and DVR recording, and integration with LyricFind to display the lyrics of songs in your library. It's a pretty great service, and if you've got the money to spend you probably won't be disappointed with the way Plex handles your media.
Elmedia Player
There are few sleeker multimedia players available for Mac as an Elmedia player. It supports all the popular formats like AVI, MP4, FLV, and MOV, and allows for extremely clear and buffer-free HD streaming.
Elmedia Player has the ability to create playlists of video and music. It features a lot of different playback options, like the ability to choose the speed you want to play your file at, subtitle options, and even a frame-by-frame viewing option, allowing you to capture the perfect screenshot.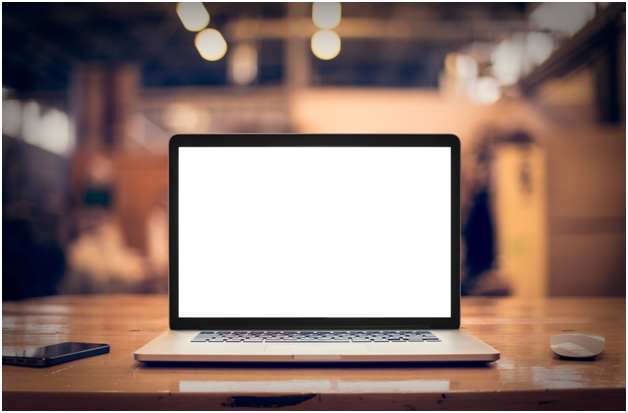 Elmedia also offers streaming to other devices, like your Apple TV, and the ability to play online videos without ads like VLC does. It's also 4K compatible, so the quality of your files won't have to dip or be disrespected by a bad player.
There's a free version of Elmedia Player available, as well as a paid version that comes in at $19.99. If you want something that offers high-quality playback of audio and video files, Elmedia is a great choice for you.
5KPlayer
5K Player is another free multimedia player available for Mac and PC. It includes all the best features of other multimedia players, including a wide variety of accepted formats, the ability to play 4k videos, and wireless streaming options that allow you to view your media on your TV, phone, and beyond.
What 5KPlayer ads to the table is its video downloader. 5KPlayer allows you to download files from hundreds of websites like YouTube, Vimeo, Facebook, and even Instagram. You can also use it to download MP3, FLAC, and AAC files from music sites like SoundCloud!
Just try and make sure you're downloading legal files only.
The player allows you to browse all your media in one place, making it a great replacement for something like iTunes. It features an extremely simple and sexy layout that's a breeze to browse through. 5KPlayer also features subtitle support and a tool that allows you to flip the orientation of a video file in case you accidentally recorded something the wrong way on your phone.
For a free multimedia player, 5KPlayer is feature-packed and a worthy competitor to other players out there. It absolutely deserves a spot among the best multimedia players for Mac.
How Do I Pick the Best Multimedia Player for Mac?
With so many options available at your fingertips, it's probably a bit hard to make a choice. Start with the free options and see which player has the features you most want, and which is the easiest to use. All the players listed above offer sleek, feature-rich alternatives to those flawed default players that Mac sticks you with, so you'll find the best multimedia player for Mac and for yourself in no time.
For more content like this, check out the rest of our blog and website. Feel free to contact us with any comments, questions or concerns.