As the world of High-Definition gaming experience keeps evolving, more technologies are being put in place so as to enhance the experience of game players. The time has passed when games are only played on Television screens. Tech companies today have developed special monitors specifically made for game playing, so as to give the game player a worthwhile experience. Later on, in this article, we will be showing you the best ultrawide gaming monitors to buy.
There are certain features which tech companies have added to these monitors so as to achieve the desired effects. One of such features is the introduction of curved screen monitors. These curved screen monitors are monitors with large and curved screens. This curved screen helps the game player to have a virtual reality experience while playing games. It helps the player to see the scenes in 3 dimensions. It is really an improvement from the normal flat screen monitors that were in use before.
Another feature is the development of the 32:9 aspect ratio by tech companies. This aspect ratio size helps game players to actually see game scenes in its entirety, covering the whole monitor screen. It sure renders an exciting experience to the gameplay because he/she does not miss out on any viewing experience created by the game developers.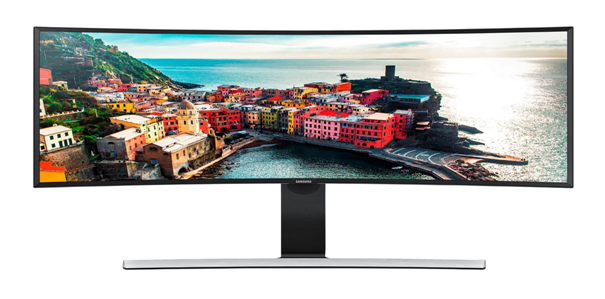 There is still another technology called the " quantum dot technology " used in these ultrawide screens which help to make the images produced by the monitor a whole lot more crispier than ordinary monitors. This technology produces images with a high-definition quality. It also improves the color and contrast of images produced on the screen, making them more realistic.
Another important feature is what is termed the "1ms motion blur reduction". This feature helps to eliminate ghosting blurring of the images produced on the screen. This offers the user a cool gaming experience; giving him/her a fantastic response time to increase precision and accuracy. The free sync feature helps game players to experience a smooth and seamless transition, and a fluid movement when on high-resolution mode.
All these features are good but another important feature is the screen size. The tech companies have developed large screens for a realistic gameplay, have actually changed the concept of gaming forever; after all the bigger the better. Looking at these features, it would be right to say game players are in for a real deal in the world of gaming, how can one know which gaming monitor to invest on. Here is a list of the five best ultrawide gaming monitors for a breath-taking gaming experience as this is more important.
1. BenQ EX3501R:
This is one of the best ultrawide screen gaming monitors. It features include; a 35-inch screen, 21:9 aspect ratio, and a contrast ratio of 2500:1. These features are quite a catch for people looking for a nice gaming experience.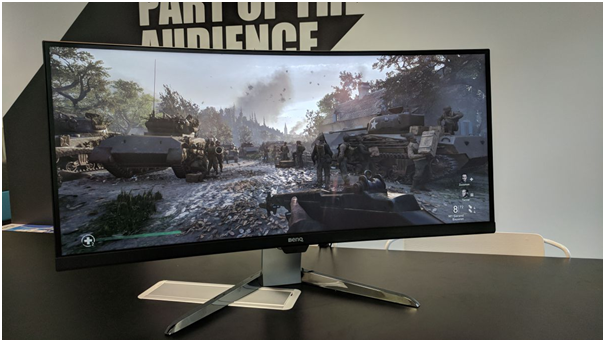 2. 1. BenQ EX3501R:
This is quite a nice gaming monitor for a wonderful gaming experience. It is a 34-inch curved ultrawide screen, with an aspect ratio of 21:9. It has a contrast ratio of 1000:1. The response time is 4 seconds and it weighs 26 pounds. With a brightness of 300 cd/m2 and a refresh rate of 120hz, it is quite a good product.
3. AOC Agon AG352UCG6:
This is an improvement from the older versions of AOC Against. It is a 35-inch curved screen gaming monitor with an aspect ratio of 21:9, which is actually impressive for a nice gaming experience. It has a screen resolution of 3440 by 1440. It also features a 4ms response time with a contrast ratio of 2500:1. It also weighs 26 pounds.
4. Asus ROG swift PQ27UQ:
This gaming monitor can be classified as one the best yet produced. It is a 27-inch screen monitor with an aspect ratio of 16:9. It has a screen resolution of 3840 by 2160 and a brightness of 600 cd/m2. It has a response time of 4ms and an impressive 50,000:1 contrast ratio it weighs 28 pounds and has a refresh rate of 144hz.
5. BenQ PD3200U:
This is a 32″ screen monitor with an aspect ratio size of 16:9. It has a resolution of 3840 by 2160. It has a response time of 4 ms and a contrast ratio of 1000:1. It weighs 19 pounds.
There are still more but these are the top five which a game player might consider buying, for the ultimate gaming experience.