Savvy internet marketers know that search engine optimization is extremely effective when it comes to getting high rankings in the search engines. This is the main reason why many digital marketers prefer SEO over paid traffic methods. It's vital to mention that paid traffic methods work, but they stop working once you stop funneling money into them. With search engine optimization, you will get results that will last for a longer period of time. It's also critical to note that you don't need money to use SEO traffic methods.
Would you like the get on the first page for the most competitive keywords in your business niche? Follow the tips listed below, and your website will be listed on the first page within weeks or months.
1. Publish Content Relevant to Your Niche
You must focus on publishing relevant content. Your audience is only interested in reading about the latest events taking place in your niche. If you give them this, there's a strong chance that you will become a top authority. The search engines will take notice of the traffic coming to your site, and they will reward you with a top ranking.
How can you find relevant content for your website? Simply search for the top keywords that internet surfers are typing into the search engines. It will be in your best interest to use keyword software tools. They can help you narrow down the keywords that you need to target. Once you have at least five keywords at hand, create content on them.
2. Study Your Competitors
This may sound simple, but studying your competitors will help you get more traffic and a better ranking. Your competitors have left footprints for you to follow. If you take notice of them, they can help boost your site to the first page for your targeted keywords.
What type of content is your competitor is using on their website? Is your competitor using social media to drive traffic to their site? What kind of keywords are they using? These are the questions you must ask yourself while developing a search engine optimization strategy for your website. There's an old saying in the online marketing world, "If you can't beat them. Join them!"
3. Update Your Content Regularly
As we stated earlier, you must offer your audience content related to your niche. However, it's also important for you to update your content regularly. Search engines are designed to look for the sites that have fresh content. If you fail to update your content regularly, there's a strong possibility that your site will fall in the rankings. You cannot afford to let that happen!
4. Get Links from Other Authority Sites
Search engines are well-known for giving high rankings to sites that have links from other authority sites. Make an earnest effort to build a relationship with owners of authority sites. Ask for a link after establishing the relationship. This is a simple tip, but it will pay big dividends if you use it correctly.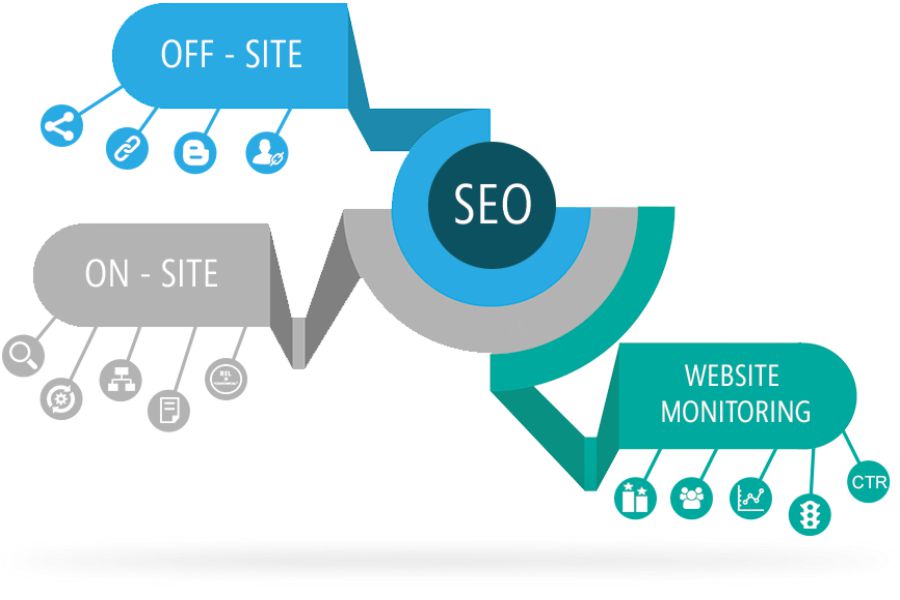 5. Make Sure You Have a Link Worthy Site
Concentrate on having relevant links within your content. It's not unusual to see sites with "Click Here" posted within the content. However, studies show that people are not inclined to follow suit. This is why you must take a different approach.
You will get better results if you use your keyword for the link. For example, let's say that your keyword is "Auto Repair Miami". Place your link within this keyword. The search engines will recognize this and reward you for your effort.
6. Don't Hesitate to Use Alt Tags
Seasoned search engine marketers don't hesitate to use alt tags. You are making a big mistake if you don't use alt tags to describe your visual and video media. Alt tags help search engines find your website.
7. Take Advantage of Q&A Sites
What are Q&A sites? These are sites where people ask questions. Question and Answer sites have gained a tremendous amount of popularity over the years. It's not strange to see dozens of Q&A sites listed in search engines.
You can take advantage of Question and Answer sites by simply answering questions asked by your targeted prospects. When you leave your answers, you should also leave a link to your website. However, it's critical for you to know that you cannot afford to spam the site. You should create the impression that you are there to help. If you take this approach, people will more than likely click on your link.
8. Guest Blogging
Search for the top blogs in your niche. Contact the blog owners, and ask them if you could leave a guest post with a link to your website. If you don't have time to do this, https://seojet.net/blog/guest-post-service/ is where you need to go.
SEO can help propel your website to the first page of popular search engines. When this happens, you will be in place to get more traffic to your website. The 8 tips listed above can help you come out victorious in the search engine wars. Make sure you use them wisely.