You may think that you can just share your infographics on social media and that will be the only thing that you need. It can be harder than it looks. There are some infographics that you have seen that comes with compelling stories or details that are just hard to ignore. These infographics will be shared with other people until more and more people are aware of the brand and what it can offer.
There are also some infographics that will also come with great details but because it does not have any visuals, people are not even making an effort to click on it, to like it, and of course, share it to the people that they know. If you are not able to share your infographics correctly online, you can expect that people will not make any effort to share your data more.
Some Things to Do
There are so many things that you can do with your infographics that you may end up feeling confused with what you can actually get. A perfect example of this can be seen in a post like this one, where it offers a list of brands that have great online advertising and reach. Instead of just having a basic text article, it would prove much more useful and enjoyable to read if it was in visual form.
At the same time, it does not mean that just because you have created great infographics, this is already enough to be shared online. There are still some things that you can do to ensure that it will be noticed more.
Place it on your own blog. Your infographics should come with some keywords that will make it SEO-friendly so that it can easily be searched.
Keep the details about the infographics easy to understand because this will make sure that it will be shared properly.
Provide some easy options for sharing so that it can be shared by many people from all over the world.
One tip to remember: Do not redirect people to a PDF file that is placed on your website. PDF files are harder to share and it will also be harder for people to navigate. They will lose interest and will not even bother to share your data. When readers feel that they have reached a dead end, this will be their cue to leave your page and forget about the infographics that you have created.
Have an Infographic Blog Post
Have you ever considered creating an infographic blog post but you do not know how to do it? You can always create a blog post in your own blog that will share the infographics that you have created. You need to make sure that your website is easy to navigate in or it will turn off a lot of your readers. You can make a blog post headline that will make people want to check out the rest of your content.
Make sure that the sharing buttons are visible. The more that people can feel that your data can be shared easily, the more that they are likely to share through their chosen social media platform. This can be helpful for you because your readers will do the sharing for you.
Infographics also work great for getting free viral to attend as well. For example, this book on Amazon did a recent promotion on the top crazy things teachers hear from their students. They turned this information into a viral infographic and saw a nice jump in Amazon books sales as a result of it.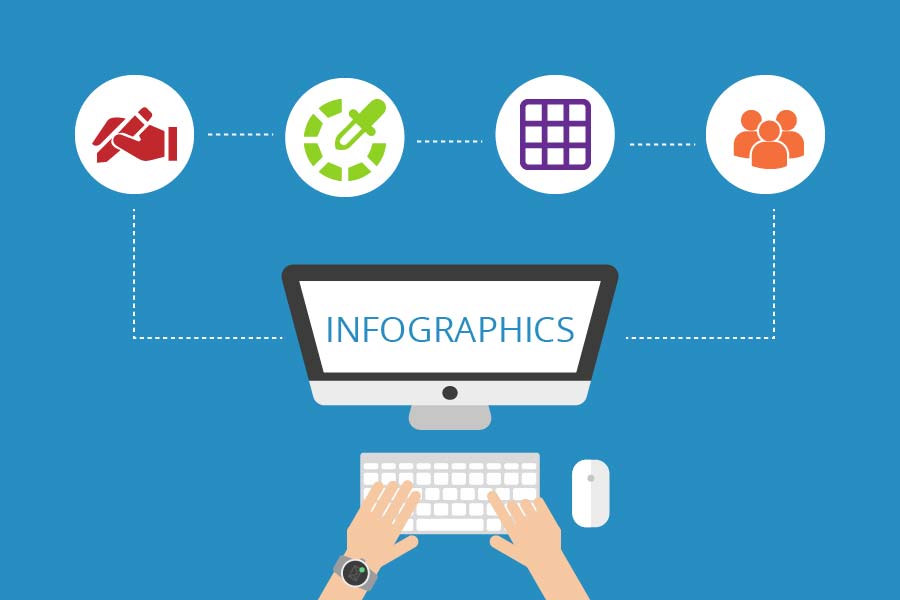 Promoting on Social Media
Do you know that you can promote the infographics that you have created on your different social media pages? There are a lot of social media channels that will not allow you to post your whole infographic successfully but you can always create an infographic press release for social media that will make people interested to check out the infographics that you have created.
Include the link on the post that will redirect people to the social media website.
Show some snippets of the infographics that you have created that will make more people become interested in.
Always start your social media release with a sentence that will get your target audience's attention. The more interested they are, the more that they will check it out and possibly share the link to their own followers and friends.
If you are planning to spend some money to advertise your infographics on social media, make sure that you will only make the content short because this will affect the number of people that you can reach.
What About Pinterest?
If you are searching for a social media platform that will allow you to share your full infographics, you do not have to look any further. You can simply share the data on Pinterest. You can feel free to share your infographic on a separate board or you can also share it to similar boards so that people will notice it.
Just remember to put into consideration how the pin will be cropped when it is being shown on the feed of different people. You can adjust your infographic so that it will show a valuable detail that will prompt people to click on the pin and check out your whole infographic successfully.
It is evident that promoting through social media can make it easier for you to get your infographics to reach a wider and better audience. Remember the tips that are mentioned above so that it will not be too hard to promote your infographics on social media.