Before attempting to describe for you the best evergreen webinar platforms available, let us first acquaint ourselves with what evergreen webinars are all about. Well, these are webinars with topics that are relevant to the attendees or the audiences that take part in them. A common characteristic of an evergreen webinar is that the knowledge that is usually shared is new, fresh and needed by the attendees. Evergreen webinars can be used by businesspeople to promote their businesses especially during certain special seasons or when they are introducing a new product in their campaigns.
Now let us now go back to the main topic of the article which is about the best evergreen webinar platforms. Here is a sample list of some of the best evergreen webinar platforms you can find:
ezTalks webinar is a product developed by ezTalks Technology limited and it is one of the best live webinar software that delivers value to small, medium, and large businesses. Because of its advanced features, this live streaming solution works seamlessly on all popular operating systems. Besides, The product includes some of the great video conferencing tools that provide users with flexibility in their webinars regardless of the situation.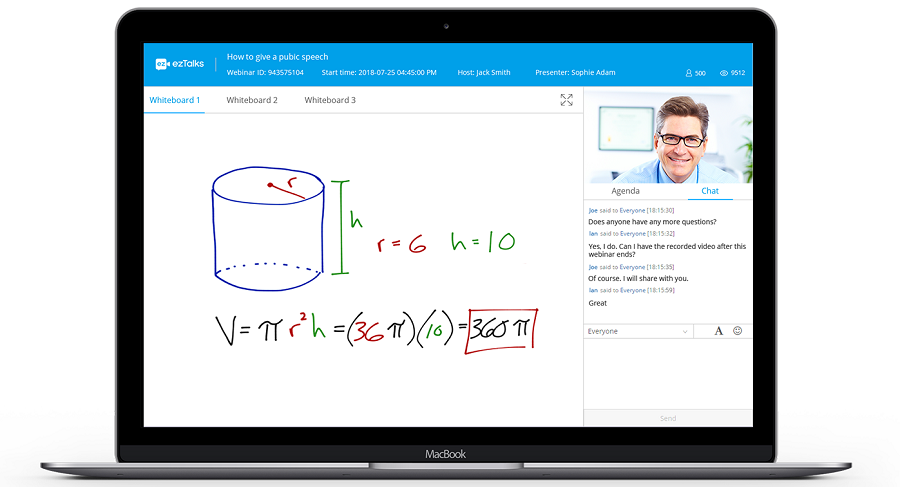 Pros of ezTalks Webinar:
Easy to Use:
Very Scalable:
High-quality Live streaming:
Multiple Interactive Features:
More Effective Features:
Affordable Prices:
ezTalks Webinar is more affordable compared with other webinar software while it also offers a very high quality of webinar service.
Cons:
It has only 100-minute free webinar duration.
ezTalks webinar Pricing:
ezTalks Webinar price is quite affordable compared to others. It starts as low as:
> $21.67 per month for up to 25 participants
> $21.67 per month for up to 50 participants
> $40 per month for up to 100 interactive participants and 100 audience.
EverWebinar
It is a very powerful webinar automation tool that makes it easy for the user to be able to create email marketing lists with a purpose. You can easily schedule and automate the footage of your webinar to play at your set intervals with the EverWebinar. It is a great webinar platform that makes it easy for the user to enhance engagement and attendance.
GoTo Webinar
This is yet another good evergreen webinar platform that allows the user to be able to stream live webinars and then send recordings to their attendees once it is done. For a starter, plan users are limited to hosting just 100 participants per webinar session. For the user to be able to increase the number of participants in the webinar, the user will have to pay more to enjoy such service. It is therefore ideal for marketers who have smaller audiences that only need just live webinar hosting.
WebEx
This evergreen webinar platform is jam-packed with more and exiting features. Because of this, it is perfect for use in holding online meetings, training session, events, team collaborations, as well as interactive presentations. It is a great evergreen webinar platform that is much better than the others described above. The good thing with it is that it packs these amazing features at a cost that is almost similar to that of the other platforms. It is ideal for businesses that wish to have a single but powerful video communication platform that doesn't have marketing features.
GetResponse
This is yet another good evergreen webinar platform featuring amazing webinar features in many of its pricing plans. It is good for a user that prefers to work on a single platform offering email marketing, basic automation and webinar marketing.