In today's world of virtual reality, we are in a constantly changing and evolving digital world. Streaming video providers have made watching your favorite shows and programmes easier. Reminiscing about the days of cable television, it was difficult for some people to be able to afford. Furthermore, the things we can afford don't seem to worth the penny paid for it. Cable and satellite prices keep increasing while their services seem to be decreasing in the process. Also, the volume of unnecessary and lame commercials seems to be increasing, thus, frustrating their subscribers. With streaming video services, the days of paying fees for hundreds of channels you never watch seems to be declining.
Looking back in time to see the stress our parents had to go through just to rent a movie. They had to take a long and tiring walk about five miles or more, through eight feet of snow to the local video store in a frigid weather. When they finally arrived the video store, they only had a selection of few movies to choose from. There were typically only 20 titles available and where most times, not new releases. After they rented a video, they had to hurry home and quickly watch it. If it wasn't watched quickly and back by 6:00 pm the next day, there would be an exorbitant late fee attached. The late fee was usually as twice as much as the original rental. The issue was that because they liked it and they appreciated the opportunity to be entertained, no one complained. It was the only source of entertainment for some people. Oh! Times have changed and thanks to advancement in technology there has been a change in how we get our entertainment. We can now enjoy the cinematic arts in the comfort of our room, anywhere and at any time we want.
Streaming video services with cutting-edge technology have given us the need to cut the cord. There has never a better time than now to part ways with relics of the past. Delivering primetime programming online, live sports and events often at the drop of a hat. There are also no hidden charges or fees with live streaming TV. Live streaming TV also features easy to use operational functions that anyone can use.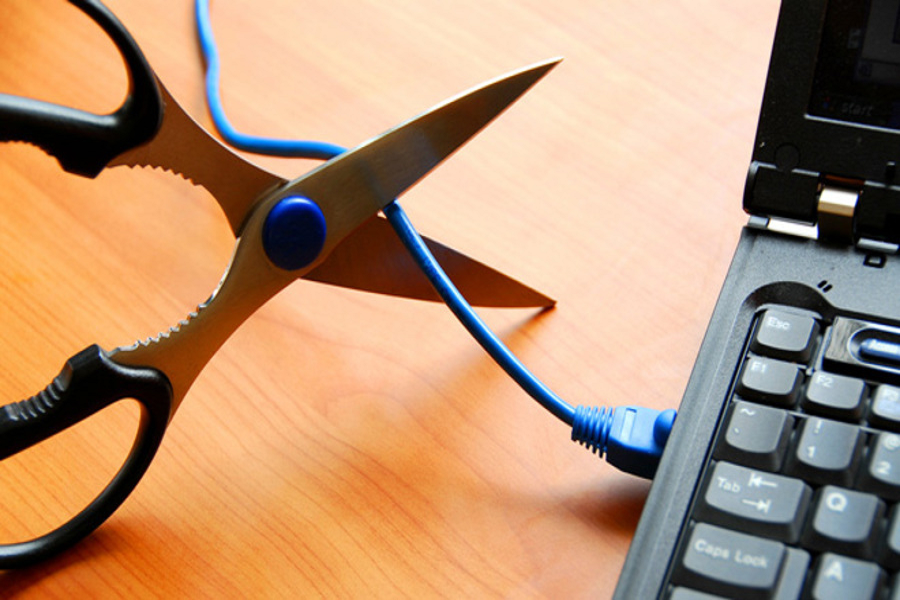 Have you been thinking of cutting the cord? Have you also been thinking about freeing yourself from the shackles of cable package limitation? The best streaming providers for cord cutters right now are listed below.
Hulu
Netflix
Amazon video
HBO
FilmStruck
Sling TV
DirecTV NOW
 Hulu:
Hulu is an American streaming provider service owned by Hulu LLC (an alliance participation by The Walt Disney Company, 21st Century Fox, Comcast and Time Warner). Hulu CEO, Randy Freer, has moved the company in a positive direction. This entertainment subscription on-demand service was founded on March 3rd, 2007 by Jason Kilar and Beth Comstock. Hulu was formerly divided into free and paid options. However, Hulu's free option is now set to continue for a long time because of a deal made with Yahoo! This joint venture kick-started in May of 2017 and is now known as Yahoo! View. Hulu with its already enormous on-demand programming services has added to its paid library a live streaming of cable channels. This content-rich, streaming service is known as Hulu with Live TV. Hulu with Live TV enables users to watch live and on-demand programs and is currently supported on many devices like iOS, Android, Xbox one, etc. With a starting price of $39.99, you get access to over 50 broadcast channels, like Fox, ABC, ESPN lineup and CBS. It provides access to major network shows and also sports channels. With Hulu, you can access a show's current season or view all the program's seasons after they have been aired. Also, Hulu hosts a couple of original shows like "The Thick of it" and "The Wrong Mans". Coupled with a great selection of quality original programming, you also get about 50 hours of DVR recording. You can rewind live TV, pause and watch TV shows and programs at a time convenient for you. Sadly, you may have to sit through commercials although fewer than those on cable. However, the commercials can be skipped when you switch to ad-free or upgrade to the Enhanced DVR package. Also, Hulu services are mainly offered in the United States and Japan.
Netflix:
Netflix is a popular streaming media service that offers numerous shows and movies on demand. Reed Hastings has been leading the company since 1998. This American entertainment company is the 10th largest Internet company in the world. This granddaddy of streaming services was founded on August 29, 1997, by Reed Hastings and Marc Randolph. Netflix is available in most countries and offers a one-month free trial for new subscribers. Also, it comes with an easy to use interface and features the option to search and browse by names or genres on the web, Android, and iOS. You also get access to movies, documentaries and original programming including "Orange is the New Black" and "House of Cards". To save someone from a bunch of annoying commercials that interrupt the viewing experience of movies or TV shows, Netflix is commercial free. A unique feature of Netflix is the ability to download content in an area with good internet connection and watch it offline in an area of poor internet connection like while on a vacation or a road trip. There are also different membership plans that are very affordable for people of all economic backgrounds. However, the latest episodes of current TV shows are usually unavailable on Netflix but Netflix's original shows will premier on the streaming service. Also, with its outdated library, it has limited brand-new content so you may have to wait for a long while before new content becomes available.
 Amazon Video:
Amazon Video is an online video on demand service owned and operated by Amazon. This streaming video media provider was launched on September 7th, 2006 and was originally known as Amazon Unbox. Roy Price first developed Amazon Unbox and It was later renamed Amazon Video. Roy Price's biography in this field is astonishing. Amazon video offers a one-month free trial for its Prime members, and students also get a six-month free trial for Amazon Prime. For those who shop mostly online, Amazon Prime requires little to no stress. With a $99 per year fee, you get a free two-day shipping on purchases, unlimited access to both Amazon Music and Amazon Prime Instant Video. Amazon video is available on various devices like PCs, smartphones, various TV, consoles etc. and boasts a number of veritable great TV shows, movies, and original programming. Comedy shows by Amazon Studios include "Alpha House" and "Betas", "Mozart in the Jungle" and most notably "Transparent". The original show "Transparent" won a Golden Globe Award for the Best Television Series (Musical or Comedy). Also, they made a deal with Viacom that arguably offers the richest selection of comedy and anime for kids out of all the streaming services. It also has sports content like NFL's Thursday Night Football games an ATP World Tour. There is also unlimited access to an extensive collection of classics such as "The Wire". Sadly, access to current movies is only possible by paying an extra fee.
HBO NOW:
Home Box Office Now (HBO NOW) is a streaming internet TV service provider operated by the Time Warner Company HBO. It was launched on April 7, 2015, after being officially unveiled on March 9, 2015. It was the answer to HBO subscribers who wanted to cut the cord and access HBO shows on the go. HBO NOW provides full access to the entire HBO library of original programming and TV shows. To make the HBO NOW app easy to use, there are online tutorials, email support and also Twitter and Facebook links. Although, HBO has entertaining TV shows, sports, comedy etc. subscribers have no access to other programs. They only have access to HBO specific programming and doesn't offer content from various network providers. Also, the downloading of contents for offline viewing is not available. This is a major concern for areas with poor internet connections like a long flight without Wi-Fi or on a vacation.
FilmStruck:
FilmStruck is one of the new kids on the block options for cord-cutters. It was launched in November, 2016. This online streaming service provider is a joint venture between Turner Classic Movies (TCM) and Criterion. Prior to the existence of FilmStruck, Criterion films were available through Hulu. FilmStruck does not offer TV shows but has a rich selection of classic, foreign and new films. It offers two options for members i.e. the cheaper "Without Criterion Films" option and the more expensive "With Criterion Films" option. There is also a free two-week trial for new members. At an affordable rate, there is also a huge selection of movies to select pick from. However, FilmStruck poses some problems like using a Flash Player, an outdated streaming technology. The movie watch list is not convenient due to the inability to move the movies to the top and remove the movies after watching and also the inability to tag movies to make them easy to find later. There is also no offline support for the mobile platforms.
Sling TV:
Sling Television is an American virtual multichannel online video programming provider. Sling TV is owned by Dish Network that was unveiled on January 5, 2015, and was launched on February 9, 2015. If you like the idea of cable television but want to keep up with the trends of over-the-top online television, Sling TV is the perfect solution. It comes with great cable channel lineup to always keep you entertained for starting fee of about $20 per month for the Orange package. There is also a one-week free trial for new subscribers. It is especially handy for cord-cutting sports fans, offering a variety of sports programs through its sports channels like ESPN. Sling TV now offers optional DVR services, so most channels let you control playback. However, it gets expensive for optional packages because it is an a la carte service provider. The interface and video quality still require some advancements and it only supports one user profile.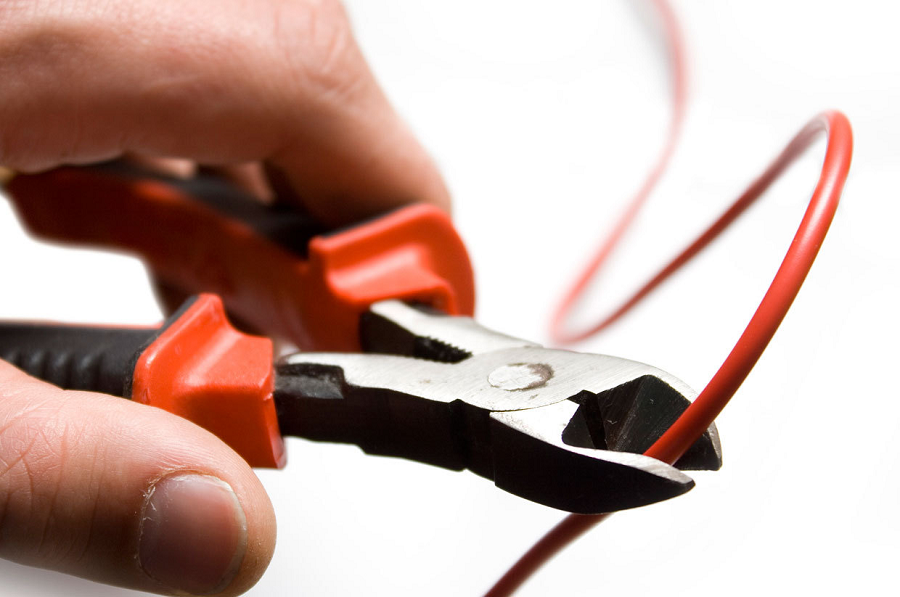 DirecTV Now:
DTV Now is also a new cord-cutting option. This streaming service provider owned by AT&T was founded on November 30, 2016. It offers an array of entertainment for subscribers with over 60 cable channels. There is also a 7-day free trial. The "zero-rating" policy will also be beneficial to AT&T data plan customers as DirecTV NOW will not count against their data usage. Also, AT&T Unlimited Plus customers can enjoy free HBO with their wireless plan. However, it does not support Cloud DVR, therefore, recording of movies and shows to watch later are not possible.
Cutting the cord on traditional cable saves you a lot of money and provides more flexible and easier access to desired contents. All these streaming options would not have been made possible without the inventive minds like Jason Kilar, Beth Comstock, Roy Price, Reed Hastings and Marc Randolph. The people and their companies made it possible to be free from the expensive cable companies. To be able to enjoy the best benefits, choose a streaming TV provider that is affordable, add-free, excellent over-the-top DVR product and an awesome streaming bundle experience. Try one today!!!