When compared to other computer hardware, purchasing or choosing a speaker for a computer can be a fairly comfortable job. Below we have listed a few things to keep in mind when buying computer speakers.
1. Subwoofer
For a casual user, a standard pair of computer speakers will do the work. In some cases, for an extended bass, a subwoofer along with a pair of speakers needs to be employed to do the trick.
2. 3D-sound
If your PC is equipped with the 3D-Sound card, and a casual gamer or a music enthusiast you may like to set up a six-speaker setup to unleash a real 3D-Sound experience.
3. Power
Today, a standard power cord powers most speakers. However, there are still speakers available that are powered by batteries and USB and another interface. If you want something other than power cords make sure to buy the right thing.
4. Appearance
This may not be a material factor though, you may also consider the appearance (color, size, texture etc) of the speakers. How are the speakers going to position on your desk or table? Are the sparklers going to fit the environment which it is going to be incorporated? If you have a subwoofer is it going to be placed on the floor or the desk? If you are setting up a 3D-Sound system consider the location of the speaker which can be a game changer.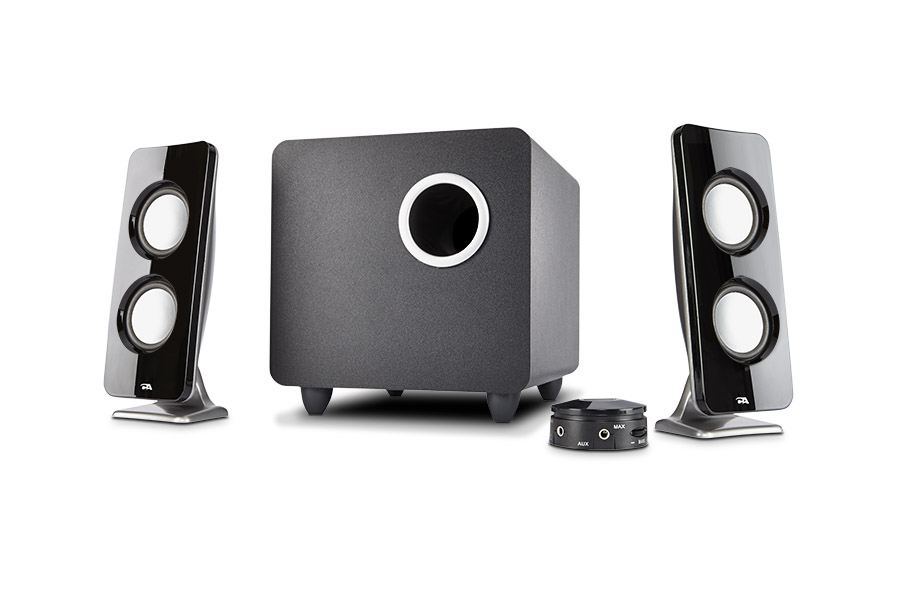 5. Other considerations
Some additional considerations while buying speakers include:
Warranty
Customer service
Company history
What you really need
6. Price range
The price range can vary depending upon the following.
Speaker brand
Available power
Interface used(wired, Bluetooth, USB)
And other add-ons like independent volume controllers etc.
Computer speakers: You can expect to pay $20.00 to $300.00 for buying the speaker.
7. Ready to buy
You can purchase directly through our well-known associate Amazon and other famous online and offline retails. It is always a good habit to research before buying any product so for a start have a look on the list of the- top speakers of the market in the online websites like 10bestranked.com. This will help buy one of the top brand speakers.