Your logo is a very crucial component of your brand. When done right, logos can make your website stand out and build a brand's equity. Your logo is your brand's visual and signature that people should be able to recognize at once. Just because your logo is important to your brand does not mean it should be expensive or complex. Actually, some of the most iconic brands maintain a logo that is clean, effortless ad straightforward, for example, Nike, Coca-Cola and McDonald's.
Here are some creative tips on what you can do to generate a unique, outstanding logo
1. Outline your basics
Ask yourself these questions;
Why are you here?
What do you do?
How do you do it?
What makes you different?
Who is your target audience?
What do you value the most?
Each client is different, even in a similar profession. We all do our jobs in various ways. These questions may seem simple, but they will lead to other more questions that will help you better understand your client's business. The answers to these questions will help you decide on the strongest feasible design demand.
2. Sketching phase
It is much simpler to design your idea-flow on paper rather than using a digital device. Sketching also allows you to include shapes precisely where you want to. You can digitize your designs later after you feel you have crafted the best ideas of the bunch.
3. Black and white before color
First center your attention on the groundwork for your ideas. A great idea will always be great regardless of the color.
4. Relevance
A logo must be fitting to the ideas and activities it stands for, for example, a stylish typeface is more suited for a high-end hotel more than it is for an online writing site such as https://researchpapers.io/articles/how-to-write-notecards-for-research-paper-mla-4836/. Fluorescence pink may not help your relay your message to an elderly male. The more appropriate your logic behind a particular design, the simpler it is to convince your client of the idea. Remember, your logo is not just a design, but a sell too.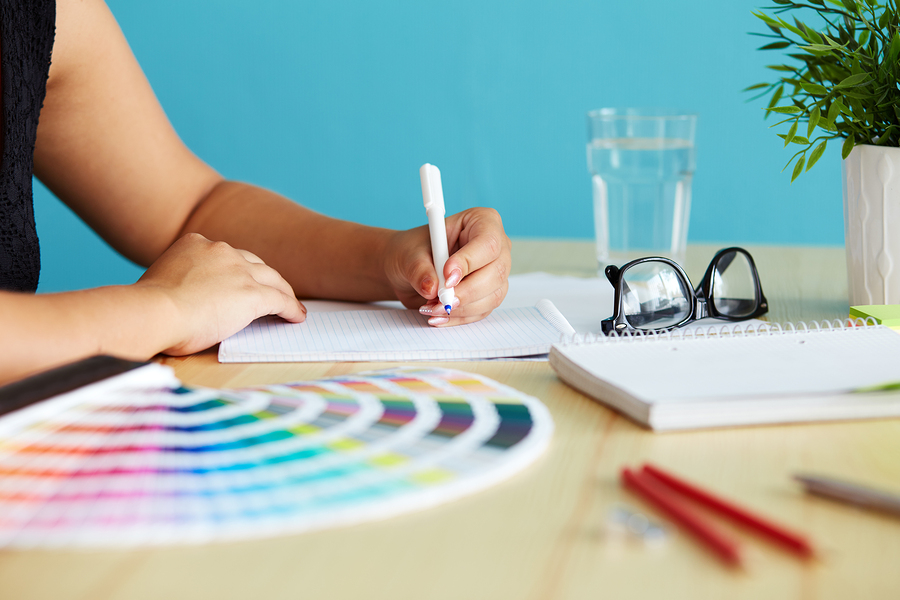 5. Simplicity
Simplicity is important for easy recollection. It helps a brand stand out of the numerous other competing brands out there in the market seeking out attention. You want your viewers to remember a design after a brief look. A trademark has to be centered on a concept, have one story to tell and have the simple form. This is because you will need to apply it in various sizes and a wide spread of applications such as building's signage, website icon I a browser bar and many more.
6. Dare to be different
When the competition is all using a specific typographical style, symbol placed on the left or right of the brand name, or a similar palette, do something distinct. Utilize the opportunity to make your clients stand above their competition.
7. Consider comprehensive recognition
Take into consideration every possible item on which the logo of the client might be featured. Also, think about how identity works then the logo is not featured. An example of how you can create unified visuals is by creating a bespoke typeface that will be utilized on the logo as well as marketing headlines.
You need to strike a balance when designing a logo or you risk turning away prospective clients. Regardless of the type of company, people conduct business with people; hence there is a need for human, emotional connection in your logo designs.